My apologies, but this is going to be a poor entry. I just spent the last hour working on a good entry only to have an upload failure with this app and I lost everything. Now it is midnight and am going to half ass it.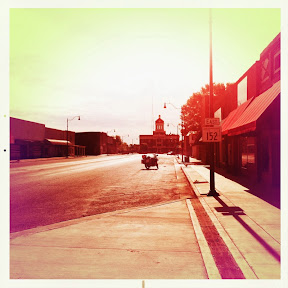 First stop, main street in Sayre, OK. The streets were empty. I think the fact that it was early on Sunday morning may have had a little to do with it.
I was stopped by a group of cowboys trying to move a herd of cattle across the road. It took them long enough for me to be able to take out my phone and snap some photos.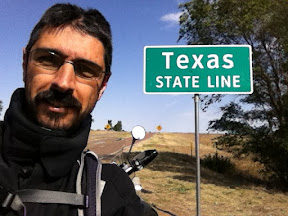 Shortly after the cows, I got to the Texas state line. If you cross at route 66 you get this small green sign. If you cross into Texas on the interstate, there is a much nicer marble sign.
First stop in Texas was another restored gas station/ cafe/ gift shop. Unfortunately, it was closed because, again, it was early Sunday morning.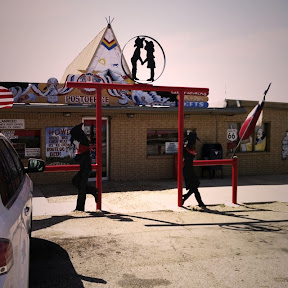 The stop in Alanreed was interesting. It was a gas station, cafe, post office, and hotel.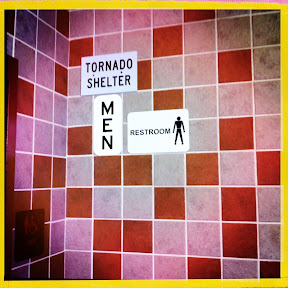 Stopped at a rest stop/ tornado shelter.
The last stop was at Boot Hill Saloon for some dessert.
There was one last photo I want to share. I thought it was kinda funny as I am trying to understand what they are trying to say. I apologize to those I may offend... But I do think it's funny.
Until next time, hopefully I won't have any issues with my app so I can see you from the road.
- Posted using BlogPress from my iPad
Location:Hereford,United States